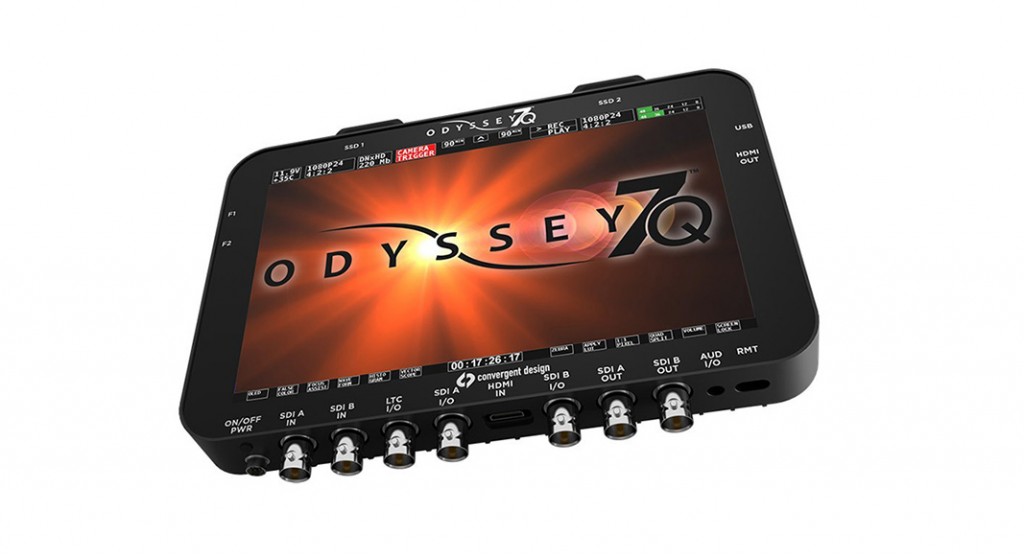 One of our favorite products right now is the Odyssey 7Q recorder/monitor here at Hollywood Camera. We have the license bundle with our Odyssey 7Q so now you can record RAW in ARRI, Canon and Sony. As a monitor, Odyssey7Q features a 7.7" OLED screen with 1280×800 resolution. Additional exposure aids include a programmable false color mode, zebras a waveform monitor and a histogram.
As a recorder the Odyssey7Q captures multiple signals and formats reliably to Solid State Drives. Odyssey7Q records HD or 4K Apple ProRes 422(HQ) or uncompressed video DPX files. RAW data signals from the ARRI ALEXA, the Canon C500 or the Sony FS700/FS7/A7S. Convert the RAW signal into high quality compressed video files for quicker turnaround in post.
You'll always know you got the shot; record with confidence and quickly toggle to Play Mode to watch your clips. The touch screen allows you to intuitively scrub through your clip or use the Step or Fwd/Rwd to get where you need to be quickly. Odyssey's magnesium design is lightweight at about 1lb (560g), consumes 8-15W, and preserves energy with an intuitive Power Save feature.
For the Month of May and June you can rent the Odyssey 7Q recorder/monitor with x4 256GB cards for $375 a day.
For more information about our Odyssey 7Q recorder/monitor call 818 972-5000 or email info@hollywoodcamera.com
Related Posts