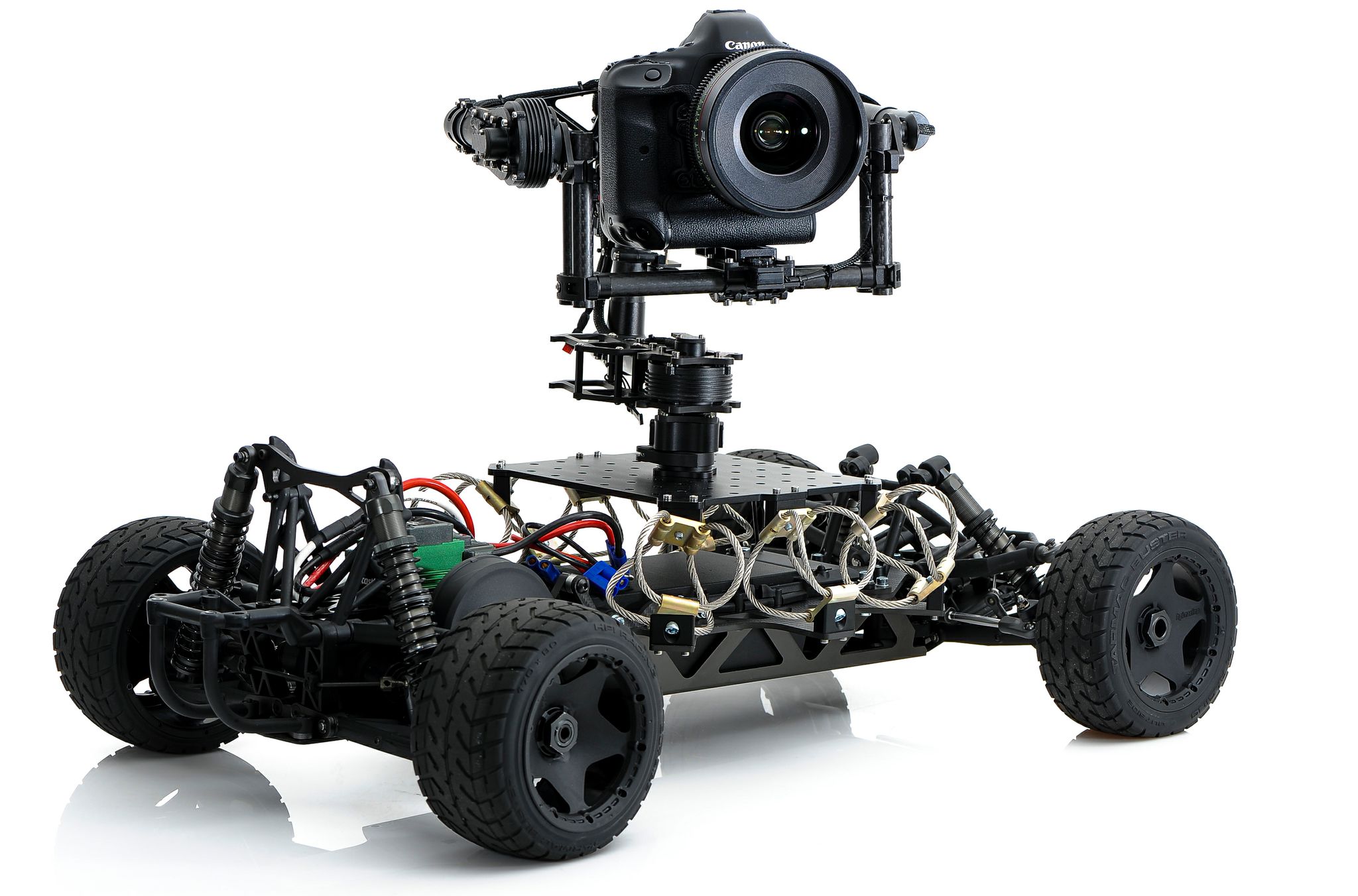 Length: 31 IN / 78.7 CM
Width: 18 IN / 45.7 CM
Height: 10 IN / 25.4 CM
Weight: 20 LBS (Not including MōVI, Camera or Battery)
Input Voltage: 14.8 – 25.2V (4S to 6S LiPo)
Construction: Aluminum / Carbon Fiber / Stainless Steel
Wheelbase: 22.6 IN / 57.5 CM
Power: Brushless Electric Motor
The Freefly TERO is a completely new way to move the camera. The system allows for an extremely dynamic low camera angle coupled with full 3-axis control of the MōVI stabilizer to create never-before-seen shots. With our custom Vibration Isolation System on a car as smooth and agile as this, you'll rethink what is possible from a chase car.