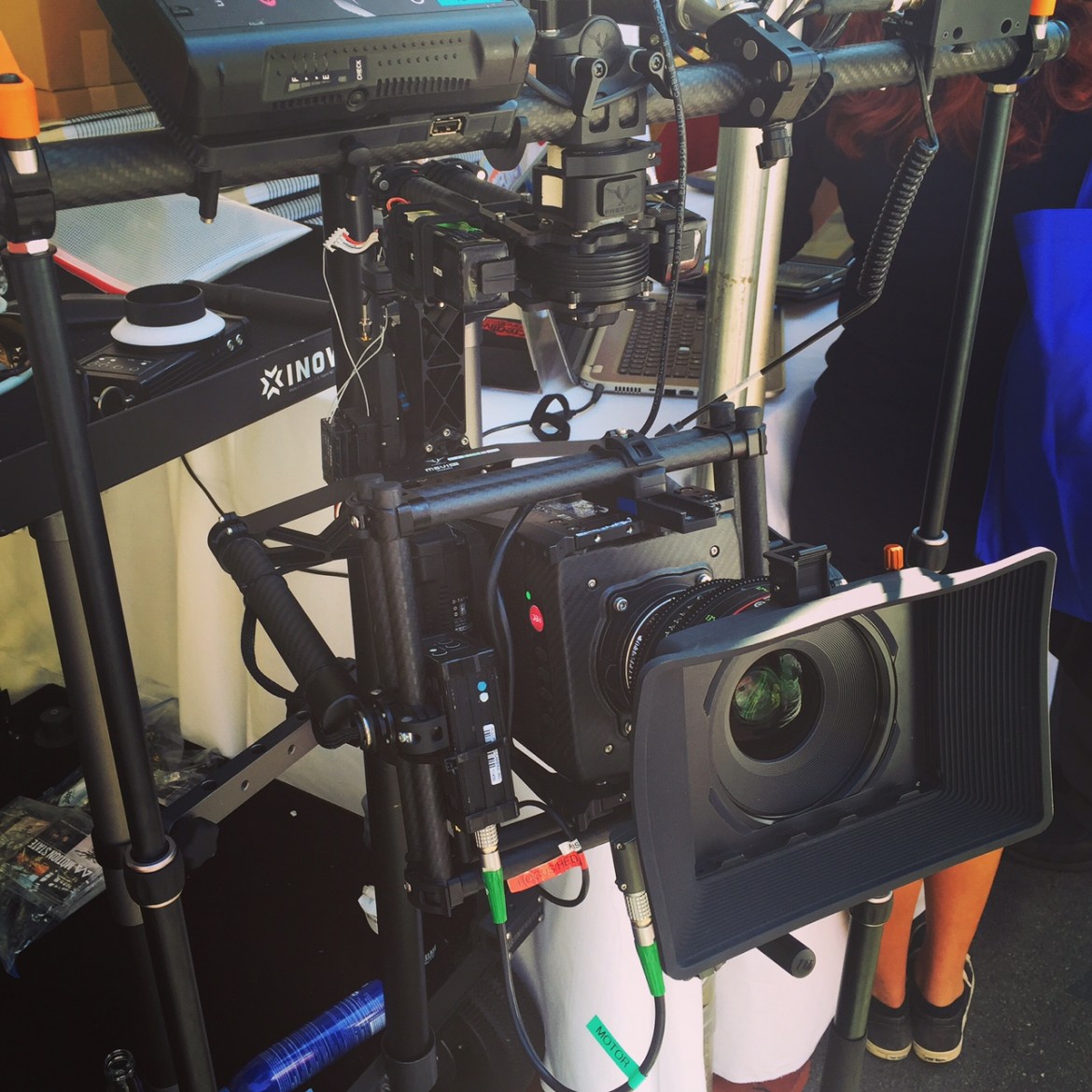 POSTED ON
June 23rd
- POSTED IN
Blog
The Most Adavanced ARRI Alexa Mini package to date
Since 1996, Cine Gear Expo has been the premier event for technology, entertainment and media industry. Cine Gear was created by industry insiders and was held this past June 2-5th in the heart of Hollywood. The expo focuses on the needs of the community and draws the most dedicated specialists from all major departments including Digital Media, Film, Entertainment, Post Production, Virtual and Augmented Reality, Government and Military, Sports, Live Events, the Academic World and more.
Our booth at Cine Gear supplied the most advanced Arri Alexa Mini package to date. Check out the photo below along with the detailed itemized list. Please give us a call at 818-972-5000 for quotes regarding the Arri Alexa mini and our wide array of other digital cameras and anamorphic lenses. We will work with your budget!
Innovative Cart
Free Fly Movi M15
Free Fly Toad in the Hole Quick Release
Free Fly dovetail with frontal mustache
Tangerine light weight MatteBox
Axis1 remote follow focus by Hocus Products
Axis1 remote follow focus wheel remote
Axis1 wheel thumb focus controller "Smart Roller"
Reflex ultralight motor by Hocus Products
Walter Klassen Slingshot with vest & accessories
Walter Klassen BrushLess wheels for dual mode
Canon Cinema Prime 35mm EF mount
Arri Alexa Mini
EF mount adaptor
Arri StarliteHD (Transvideo) 5″ monitor / remote
Teradek Bolt Pro 2000 transmitter & receiver
Red Rock Micro Collins Clamp
V-lock battery mount for Movi horiz. cross bar
IDX V-lock cue d- 75 slim battery
Imminent licenses: anamorphic & Arri raw capturing
Custom Cables for Mōvi applications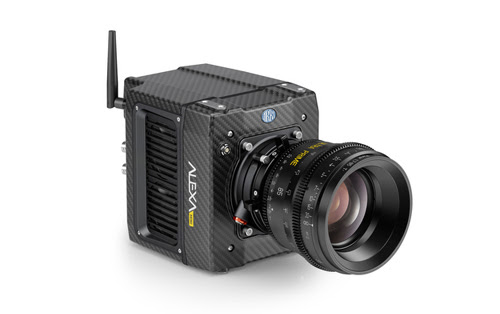 POSTED ON
May 11th
- POSTED IN
Blog
Strength and agility through state-of-the-art materials
The ARRI Alexa Mini maintains ARRI's famously rugged build quality in a small and lightweight camera, a number of unique design solutions have been incorporated. These include highly integrated and sealed electronics, a lightweight carbon housing and a solid titanium PL mount that connects directly with the new internal sensor mount – also made of titanium – to ensure a super-stable flange focal distance, even when using large lenses. Nimble in use and hardy on set, the ALEXA Mini is a go-anywhere tool, easy to transport in backpacks or as carry-on luggage.
Versatile mounting and shooting options
The ALEXA Mini can be operated in a number of ways: by wireless remote control, as a normal camera with the ARRI MVF-1 multi viewfinder attached, or with an on-board monitor and controlled via the user button interface on the camera body. Light enough to be comfortably held at arm's length in a hand rig, its compact size and extremely quiet operation also make it ideal for tight shooting conditions.
The symmetrical design permits filming in any orientation, including upside-down and in portrait mode, while multiple accessory points enable highly creative mounting solutions. In addition, the ALEXA Mini's interchangeable lens mount can be replaced with any of those designed for the ARRI AMIRA, allowing the use of B4 video and EF mount stills lenses.
Uncompromised image quality for specialized shots
The overwhelming advantage of the ALEXA Mini is that it marries such a compact and lightweight form factor with the same unparalleled image quality that has made the ARRI ALEXA system a gold standard for the industry. Combine the Mini with any other ALEXA camera and you will have perfectly matched images, even on anamorphic productions – thanks to the 4:3 sensor and automatic de‑squeeze function. Workflows will also be identical, with options to record ProRes or uncompressed ARRIRAW either in-camera to CFast 2.0 cards or to a specially-designed external Codex recorder.
Save time on set
With the ALEXA Mini, no extra time need be spent on set configuring third-party cameras previously required for specialized shots, or on wrangling the image files coming out of them. Multi-camera setups such as 360° plate shots will be made simpler and faster by the external Codex recorder, which can record image streams from up to four ALEXA Minis simultaneously. The camera's maximum frame rate of 200 fps means it can also be used for stunning slow-motion cinematography, saving further time and money on set by doing away with the need for a separate high-speed camera.
Save time in post
In the past, productions combining small cameras from other manufacturers with an ARRI ALEXA shooting kit have encountered time-consuming difficulties in the grade, trying to match images from those cameras to ALEXA's famously natural colorimetry and pleasing skin tones. With the ALEXA Mini these difficulties are eliminated because all images come from the same sensor and share the same color space. The ability to use CDLs and 3D LUTs in-camera for on-set color management will also reduce time and money spent in post.
Greater efficiency through integrated functions
An integrated lens motor controller allows new active lens motors to be connected directly to the titanium PL mount, so focus, iris and zoom settings can be controlled from ARRI hand units without an additional external box. Further operational settings can be made remotely when working with the ARRI WCU-4 hand unit.
Cost-saving camera and lens metadata
Integrated ARRI Lens Data System (LDS) technology brings the added value of frame‑accurate metadata about focus, iris and zoom settings. With these lens settings and exact depth‑of‑field displayed live on wireless hand units, precise adjustments can be made during a shot. The data also allows lens mapping to pre‑marked focus rings and reduces the time and expense involved in achieving complex visual effects in post.
Unsurpassed overall image quality
Like the ARRI AMIRA, the ALEXA Mini can record 4K UHD ProRes images, facilitating real-time 4K UHD output and simple pipelines for high-resolution deliverables. More important than this, however, is the fact that the Mini and all other ARRI cameras with the ALEV III sensor offer unrivalled overall image quality by focusing not just on spatial resolution, but also on other image quality parameters such as dynamic range.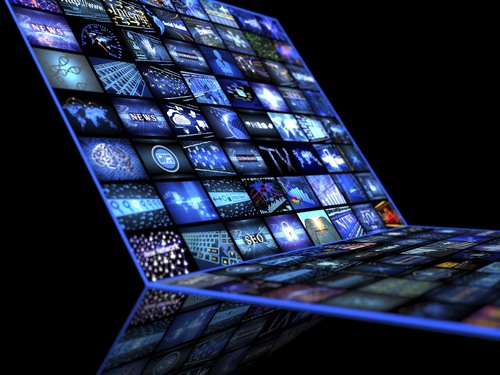 How Does It Work? 
Hollywood Camera inc in partnership with Bertone Visuals will be offering transcoding services at $75 an hour to all our rental clients. How does it work? Simple! Bring in your production shuttle drive containing the raw footage in 6K / 5K / 4K of your feature/commercial/etc and we will do both the transcoding and the copying of the footage for your production's editor.
Delivery
We can deliver back both Apple ProRes and Avid DNxHD in HD for your editorial department working with most common NLE software. Also, we are capable of working with Sony Raw, Arri Raw, Red Raw and Canon Raw files. Finally, if you shoot 4K raw 16 bit with our Sony CineAlta F65 cameras, we can output for 6K or 8K DPX sequences in 10 or 16bit.
Timing
Keep in mind that we have state of the art hardware to complete the job. We will finish the job in far less time than you think. No more excuses to not shoot in RAW file format! While we transcode, we embed a rec 709 LUT for your editor. Whereas if you want a light pass of color correction for your dailies, that is just 15% more on our hourly rate!
Utilize RAW
Here at Hollywood Camera we understand digital, but we have a film background. We truly want you to shoot in RAW so you will end up with frames and not with a single compressed file giving you more options to enhance your color in post. This in other words means that your footage will be constituted of frames exactly like they were during the film stock age. Most importantly your colorist will be able to do much more to enhance it during the color correction session.
Do not hesitate to give us a call at 818-972-5000 for more information or email us at info@hollywoodcamera.com