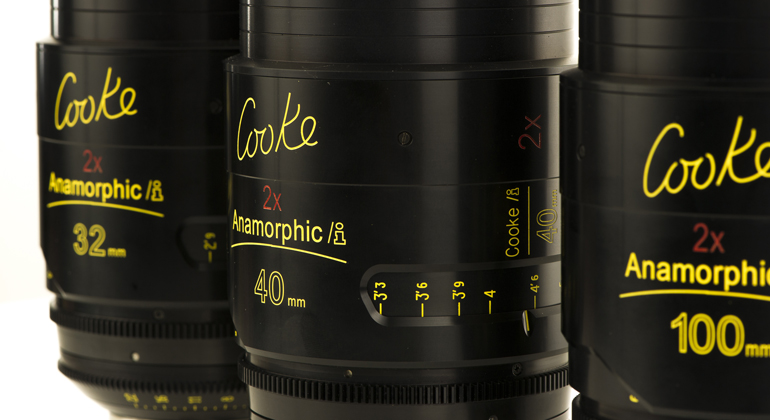 Cooke S4's, Leica Summilux-C, Optimo Anamorphic zoom and Cooke Anamorphic/i primes, these are some of the most advanced lenses made for filmmakers today and they are available at Hollywood Camera. Visit our website to see what else we have in our vault. All our camera and lens packages are accessorized for the productions needs and budget.
Cooke S4/i primes   
Award winning Cooke S4/i T2.0 Prime Lenses were designed and developed in close technical collaboration with industry professionals. Cooke S4/i optics offer superb optical and mechanical performance, control of flare, distortion, veiling glare and spherical aberrations at full aperture.
Leica Summilux-C primes
At T1.4 the Leica Summilux-C prime lenses are among the fastest modern lens sets available. The use of exotic aspherical elements in each lens creates a telecentric path of light from the rear element to the sensor. Telecentricity and aspheric correction not only reduce chromatic aberrations and color fringing, but also create a more even illumination across the entire field.
Angenieux Optimo Anamorphic Zoom 
Optimo Anamorphic 56-152mm 2S Lens has an optical performance never seen before from any other anamorphic zoom, with a 2x squeeze, no ramping or breathing and a fast aperture of T:4. The unique optical design combines spherical and cylindrical elements in the same group giving this anamorphic lens exceptional sharpness and low distortion.
Cooke Anamorphic/i primes   
All of the anamorphic characteristics demanded by filmmakers today with the Cooke Look® and oval bokeh. Images beautifully rendered for film and especially suited for use with digital cameras. The Anamorphic/i, T2.3 primes have superb optical and mechanical performance. All the primes have a X 2.0 de-squeezing factor and they render a 2.40:1 aspect ratio.
Call one of our friendly staff  for more information or to book a test shoot 818 9725000.