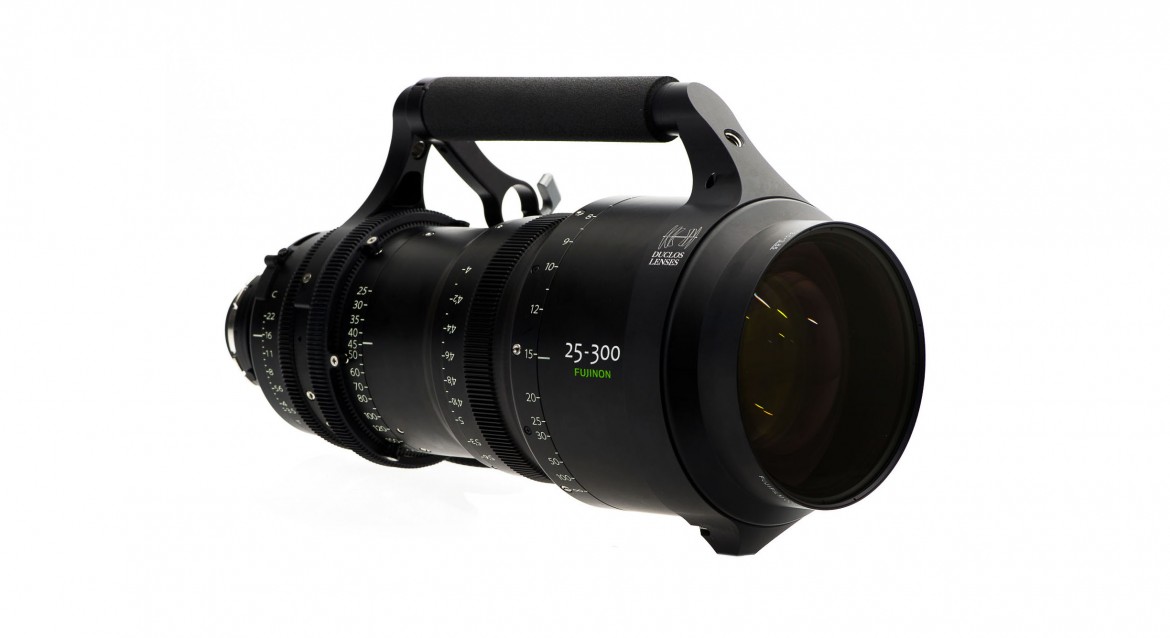 At Hollywood Camera we take pride in what we can offer to our clients for their production needs. Just recently we've added the amazing Fujinon Cabrio 25-300 T3.5 zoom lens to our product line.
A 12x PL mount cine lens, starting at 25mm and reaching to 300mm, will give you the versatility to cover a wide variety of shooting situations. A nine-blade iris part of the design as well, creating the most natural-looking imagery possible.
To enquire about renting this lens visit the product page by clicking here or call 818 972 5000 to speak to a rental specialists.
Many cinematographers love the look of anamorphic lenses. Many others are quite fond of Cooke Optics because of their distinctively warm and creamy aesthetic, lovingly known as the "Cooke Look." Imagine the delight of cinematographers all over the world when Cooke announced during last year's NAB that a brand new line of high-end anamorphic cinema lenses was in the works. Pure elation. Now we've got some of the first test shots to surface from these world-class anamorphic lenses, and the results are just what you'd expect, optical excellence and pure cinematic beauty.
The following two videos contain anamorphic test footage from two different cinematographers, John De Borman and Patrick Blossier respectively.
To my eye, these lenses look to have everything that one could hope for with anamorphic glass. They are sharp (from corner to corner, no less) and contrasty, but with the gentle sense of warmth and smoothness that one would expect from Cooke lenses. The breathing from focus shifts is far less dramatic than many of the competing anamorphic lenses on the market, especially the older ones.
Overall, these Cooke anamorphic lenses look to be a fantastic option for discerning cinematographers looking to combine the Cooke and anamorphic aesthetics. Without any doubt, it looks like a match made in heaven. These new lenses should be released within the next few months, most likely at NAB 2014.
They will be arriving at Hollywood Camera as soon as they ship! Reserve them now!
Article reprinted in part from, No Film School, written by Robert Hardy. Read more articles written by him here.
Not long ago we published a quick look into working with the Freefly Systems MoVI M1o. Turns out some of that work has hit the internet as the new Flume music video "Drop the Game" featuring Chet Faker. Take a look here.
Flume for those unfamiliar is a popular DJ/producer with a strong Australian following 765,000+ views in the videos first two weeks. Though flattering write ups like those of Esquire Magazine and NPR certainly bring in new fans.
Our real interest is in the camera work as it is one of the first non Freefly sourced examples of MoVI work out for the public. As we mentioned in our last blog post, this video was shot entirely by the MoVI. No other type of support was used for the camera. Though we cannot agree that the powers that be used the absolute best footage available, some of the shots sing with the freedom we all wanted with the MoVI.
It's hard to describe the freedom without seeing it first hand. A production gets paired down to bone, and the camera is free. Free to turn 360*. Free to pull away or push in any distance. Free from the arching movements of a jib. Free from the massive space taken up by a telescoping crane. Instant repositioning of the location, even in the middle of a take. Truly liberating for those stuck in place with standard camera support.
What benefits do you see in the MoVI? We'd like to hear your thoughts.