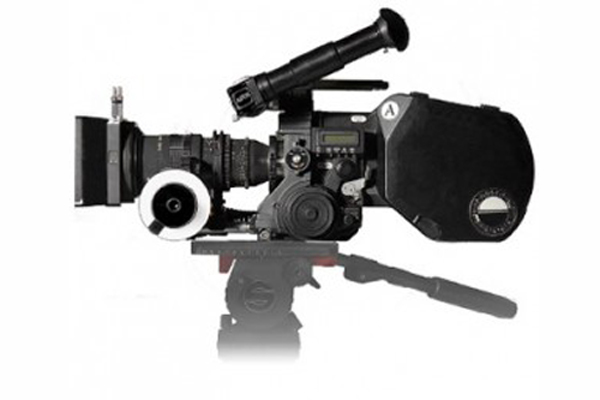 The Aaton XTR Prod Super16 is a very versatile piece of camera film engineering that combines comfortability and quick-operating with beautiful quality. It features a full-function LCD display with interchangeable viewing screens. The VR42 black and white assist and VR46/VSA for high quality get the job done at low power consumption.
The camera offers the brightest sharpest viewfinder, the quietest and steadiest movement, the ultra reliable AatonCode, the most visible nite-frame of all 16mm Screens. The NiMH 12V batteries also are worth the detour for their forty five mag. autonomy
The surprising shoulder handholdability of the quiet & easy to thread low consumption 800 foot magazine (frankly, it deserves a technological award for its 'floppy drive' system).
| | |
| --- | --- |
| Power | 10-14 V, 600 mA, with film à 25°C / 77°F. |
| Temperature Range |  -20°C / +4°F to +40°C / +104°F. |
| Noise Level | 20 dB -1/+2. |
| Speeds | preset speeds of 6, 12, 18, 20, 23.98, 24, 25, 29.97, 30, 36, 40, 48, 60 and 75 fps. Built-in variable crystal control from 3 to 75 fps in 0.001 increments. |
| Image Stability | Co-planar claw and lateral pressure. Vertical and lateral steadiness to 1/2000 of image dimensions. |
| Viewing Screen | Interchangeable FiberOptic screen available in 1.33, 1.66, 1.78 (16/9) and 1.85 aspect ratios and combinations thereof. Aatonite illuminated markings. |
| Lens Port | Interchangeable hard fronts: ArriPL as standard. Aaton universal and Panavision on option. |
| Formats | 16 / Super16 operation. Field-convertible quick centering of lens axis, viewfinder and CCD target between formats. |
| Shutter | Reflex mirror – multi-position 180°, 172.8°, 150°, 144°. |
| Time Recording | AatonCode; in-camera, at-the-gate matrix recording of man-readable figures and machine readable data. TCXO control for 1/2 frame accuracy over 8 hours internal clock. SMPTE and ASCII-RS232 in. |
| Weight | 6kg / 13 lbs with 400 ft load and 12V on-board baterry. |
| Accessory Inputs | Amph9 (video sync), Lemo6 (power zoom), Lemo8 (phase controllers), Lemo14 (CCD assist), Lemo5 (Smpte and RS232 time input) and Lemo2 (camera on/off). |
| Video Assist | (option) Black & white – low power (170mA) high sensitivity, with manual iris. PAL or NTSC. Color – high sensitivity, flicker-free (frame-store in NTSC), with frame, timecode windows, video generated adjustable frame and Vitc insertion. PAL or NTSC formats. |
| Magazine | 400 ft, coaxial instant DX magazine, quick loading, magnetic drive, no timecode-related parts. |
| LCD Control Panel | Illuminated display. Pre-set and variable speed selection, ASA selection, battery voltage monitoring, remaining footage, short end reset, elapsed footage, mag ID, full timecode readout. |
| Warnings | Low speed, problem with the magazine, low battery, end of film coming soon. |
| | |