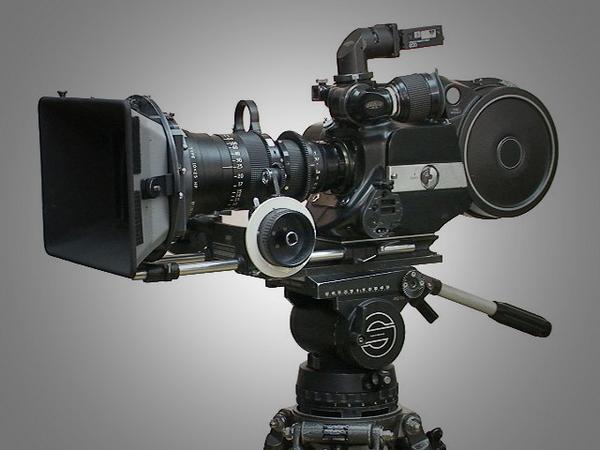 The ARRI BL-3 was i

ntroduced in 1980.

A new, acoustically isolated PL mount is introduced. There is no need to use lens blimps.

The PL mount greatly simplifies the adjustment of the camera's flange focal depth. With the Bayonet mount, the camera had to be disassembled to make this critical adjustment.

A new 180º "half moon" shutter is introduced. Mirror clearance is reduced and certain older lenses will not clear the shutter.

Later models introduced a variable shutter with 180º, 172.8º, 144º and 135º settings. This shutter was used in all subsequent BL models.
The main body and electronics housing castings are changed. The electronics housing is noticeably larger.

Top speed of 50fps is maintained.

The magazines have a 1mm displacement of the position where the film enters the body of the camera. BL-III mags can be used on the earlier cameras, but BL-I and BL-II mags cannot be used with the BL-III.
http://www.visualproducts.com/pdf/35BLManual.pdf
| | |
| --- | --- |
| Camera Type | 35mm Film Camera. |
| Sensor | Ground Glass. |
| Frame Rates | 50 fps is the max. |
| Shutter | 144 |
| Exposure Latitude | N/A |
| Exposure Index | N/A |
| White Balance | N/A |
| Sound Level | N/A |
| Power In | 4 Pin XLR. |
| Power Out | 12V connector |
| Weight | N/A |
| Dimensions | N/A |
| Environmental | N/A |
| Lens Mount | PL Mount |
| Flange Focal Depth | N/A |
| Viewfinder | BL3 Viewfinder. |
| Assistive Displays | N/A |
| Control | |
| In-camera Recording | |
| Recording Outputs | |
| Monitor Output | |
| Color Processing | |
| Synchronization | |
| Playback | |
| Processing | |
| Audio | |
| Connectors | |
| SD Card | |
| Upgrades | |
| N/A | |
| N/A | |
| N/A | |
| Weight | |
| Power Out | |
| Dimensions | |
| Lens Mount | |
| Assistive Displays | |
| Synchronization | |
|  N/A | |