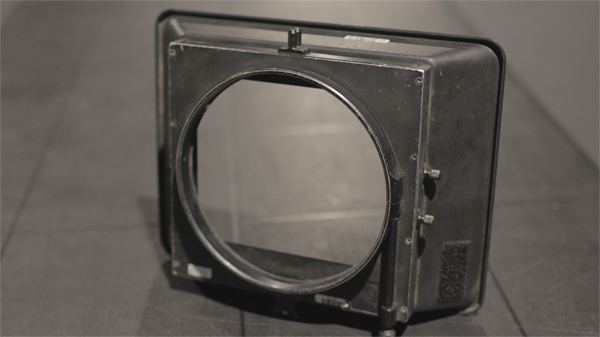 Min focal lenght 35 mm lenses:                                         10 mm (LMB-4) / 8 mm (LMB-4A)
Max number of 4 x 4 filters:                                                two 6" x 6" filters
Weight:                                                                                         approx. 500 g (1,1 lbs)
Note: LMB-4 can be modified to LMB-4A by mounting the wide angle replacement shade K2.65585.0 on the LMB-4 carrier. The LMB4 can then be fitted with the LMB-4A step down ring K2.47635.0 to clamp on the Ultra Prime 8R
The Arri LMB-4 Clip-on matte box accommodates for two 6.66×6.66 filter trays, and permits the use of wide angle lenses with ease. It is a very lightweight matte box, perfect with longer zoom lenses or very wide-angle primes.
With various rings that can be fitted in its center, the LMB-4 can be adjusted to many different lenses.
Min. focal length

12 mm (9.8 mm with MB-14 W)

Max. number of filters (with 6x filter stage)

six 6.6" x 6.6" filters + one round filter

Max. number of filters (with 6x filter stage)

six 6.6" x 6.6" filters + two 4" x 4" + 4" x 4" filter stage filters + one 138 mm + 4" round filter

Camera attachment

for dia. 19 mm support rods




for dia. 15 mm support rods

Dimensions

372 x 260 x 155 mm (14.6 x 10.2 x 6.1 in)

Weight

approx. 2,450 g (5.4 lbs)
6.6″x6.6″ Production Matte Box MB-14 is a versatile wide-angle studio matte box that can be used with all Lenses from primes to the largest 35mm and HD zooms. MB-14 requires a studio bridge plate.
Maximum filter size 6.6″ x 6.6″ / round 6″

Standard configuration with 4-filter stage; several other filter stages possible

One of each filter frame pair toothed for operation by knob or flexible shaft

Swing away 90° to the front

Top / bottom and side flags

Set of masks and French flag holder

Wide carrier MB-14-W for lenses from 9.8 mm
*Requires 19 mm or 15 mm studio bridge plate or ARRI QR-HD1 baseplate. Not for lightweight support.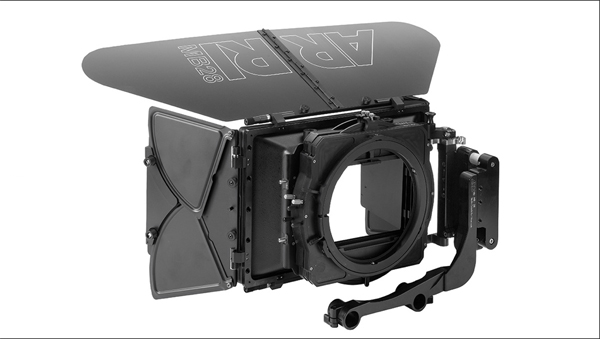 6.6″ x 6.6″ wide-angle compact swing-away matte box

Two rotatable filter frames for use with polarizing and grad filters

Rear bellows hold 6″ round filters and use standard MB-14 reduction ring. 




Adapters are available for R2 




rings (MB-20, MB-18, etc.)

Available for 15 and 19 mm studio bridge plates as well as Panavision standard
The MB-28 is a compact matte box designed to cover the largest cine zoom lenses, including the Angenieux Optimo 24-290 mm. The MB-28 is available with a three-filter stage and a swing-away system. Natively designed for 6.6″ x 6.6″ filters, the MB-28 can be made compatible with all sizes of industry-standard filters.