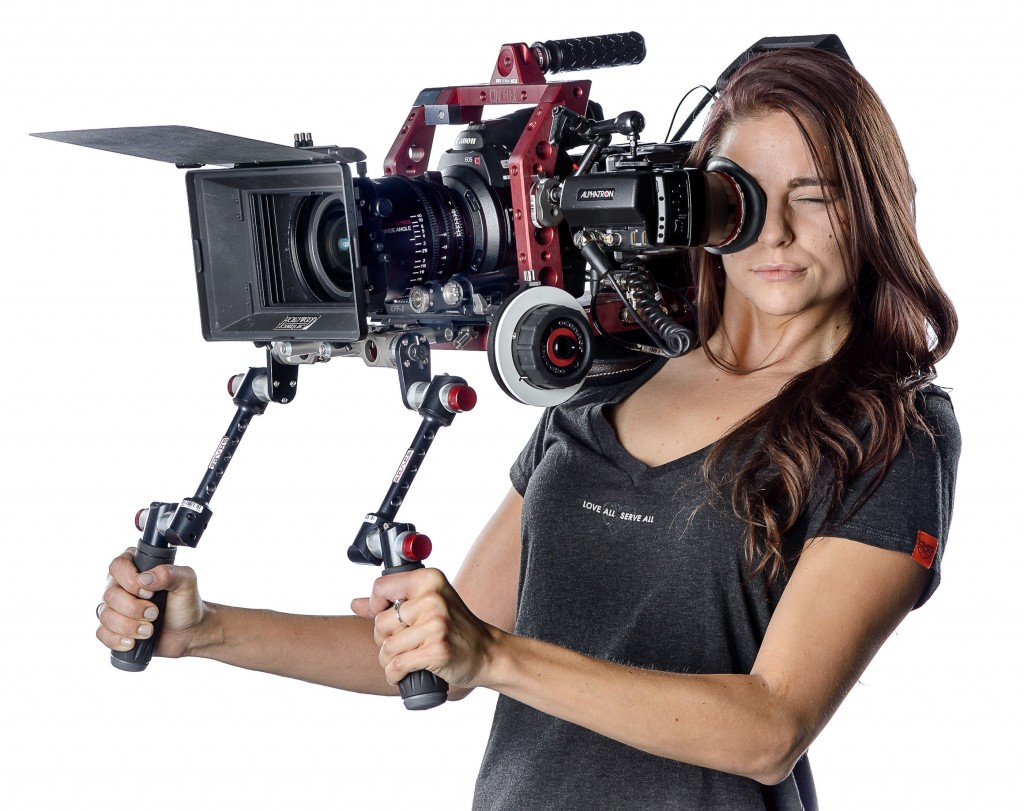 We are excited to announce our New Year Promotion for the Canon C500 PL Package at low cost of $999 per day if rented in conjunction with either of these optics: Cooke S4i / Leica Summilux C / Angenieux Optimo 19.5-94mm / Fujinon 25-300mm T3.5.
In addition, training will be offered to the DIT for using the Canon C500 with a Codex S Raw Recorder. We will teach you the software named VFS (made by Codex) here at Hollywood Camera by Bertone Visuals. It will take approximately 3 hours. No more excuses for not shooting RAW!! You can now receive uncompressed quality like you were using film!!
Valid until February 29th 2016. Mention PROMO CODE: "Canon C500 Jan/Feb" to our rental agents via email or phone.
Incorporating Canon's revolutionary Super 35mm 4KCMOS image sensor, the Canon C500 4K Digital Cinema Camera offers a number of contemporary high-resolution motion imaging choices. The camera delivers uncompressed 2k or HD 4:4:4 RGB video components at up to 60 progressive fps, which are externally recorded. By employing the YCbCr component-video set at 10-bit depth, the C500 extends that picture-capture rate up to 120 fps. The C500 also features a 4k imaging mode that delivers cinema-centric 4096 x 2160 format, or the TV-centric 3840 x 2160 UHDTV format (sometimes called QuadHD), available to external recorders via industry-standard SMPTO 3G-SDI serial interface for streamlines workflows.
Product Features & Product Specifications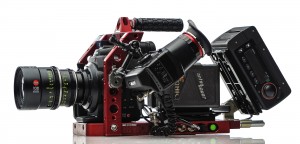 Package List:
Canon C500 PL 2K/4K

Codex S on board recorder to capture Canon Raw

Codex capture drives 512GB X 4

Codex docking station USB 3.0 (reader)

Codex Software VFS on MacBook Retina Display

Alphatron EVF ( SDI )

Noga arm (short)

SmallHD AC7 on board monitor

Noga arm

Cinoflex Rig

4 Anton Bauer batteries and a recharger

Arri Matte Box

Shape WLB articulated handles

Letus master cinema series leather pillow with velcro

O'Connor CFF-1 follow focus

O'Connor 2575D fluid head

O'Connor sticks with spreaders

O'Connor baby legs with spreaders

Low Hat Mitchell

High Hat Mitchell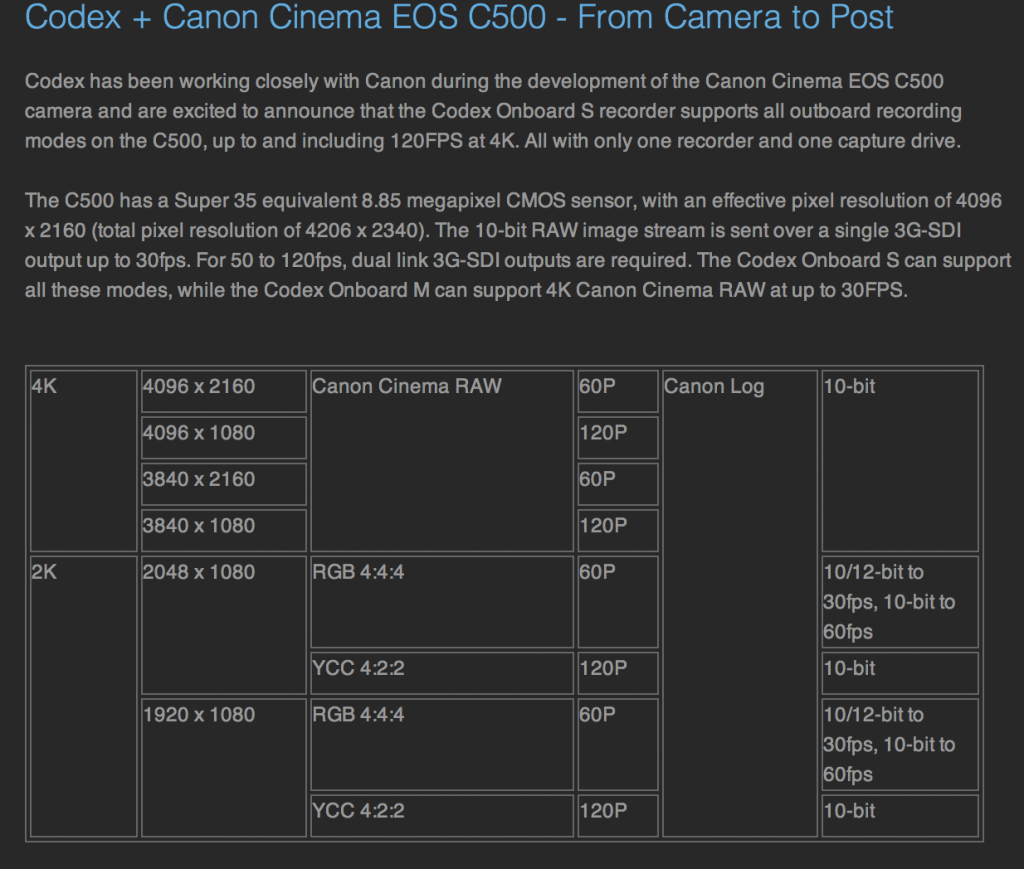 Related Posts