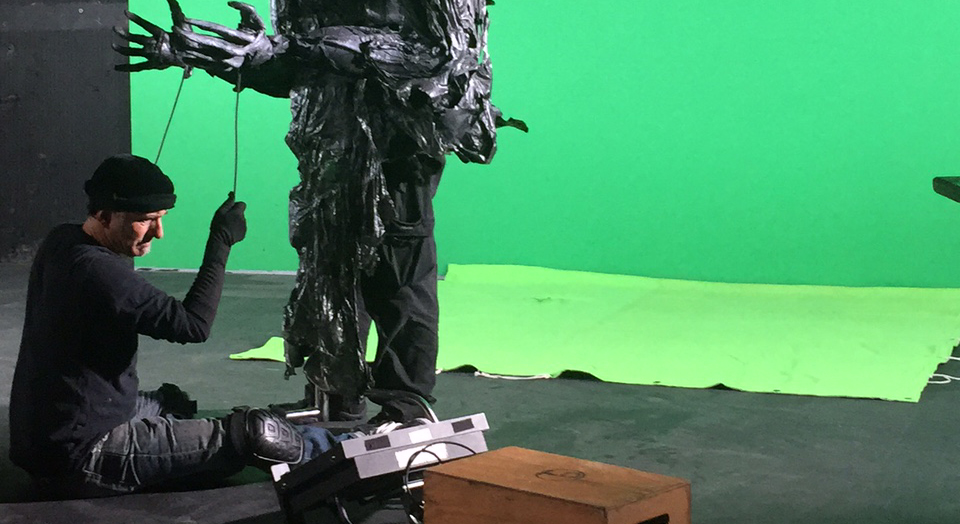 Director Jonathan Heap and cinematographer David Stump, ASC, came in to Hollywood Camera to shoot VFX plates and some pick ups for the horror / thriller feature film The Unwilling. David Stump has chosen the digital Sony cameras F65, F55 and FS7 from Hollywood Camera Inc and our partner Bertone Visuals, that also assisted the production with digital acquisition systems (Dreadnought 4K Cart) for Color Management, Data Management and transcoding from 4K resolution to HD. The editor is cutting the whole movie in Adobe Premiere CC using proxy files AppleProRes 4:2:2. After the edit is complete, Bertone Visuals will be doing the color correction in DaVinci Resolve and the DCP (theatrical release master) in its grading room located on the second floor of Hollywood Camera's building in Burbank, CA.
Starting in 2015 we implemented an array of new services and solutions at Hollywood Camera that actually responds to the needs of today's digital filmmakers (producers, directors, DPs) that can enormously benefit from having 4K cinema cameras, state of the art accessories, renown lenses, a sound stage, a tested digital workflow, consultancy and digital intermediates services all under the one roof.
At Hollywood Camera we are able to assist the cinematographer to choose the right lens and the right camera for their project, in addition there is great value in having a sound stage with professional lighting fixtures, grip package, passionate personnel to assist, a 4K projector for screening, editing and color grading.
Even though you might not want to use all of our pipeline at once, it is good to know that you can always book an appointment with us just for a screening of your project or to ask for a transcoding session from 8K, 6K, 4K to HD resolution for your editor working in Avid, Adobe Premiere or Final Cut.
Finally, we also offer archiving services on the LTO-5 cartridges to back up your projects. This system is more reliable and usually lasts longer than the traditional external hard drive.
Related Posts