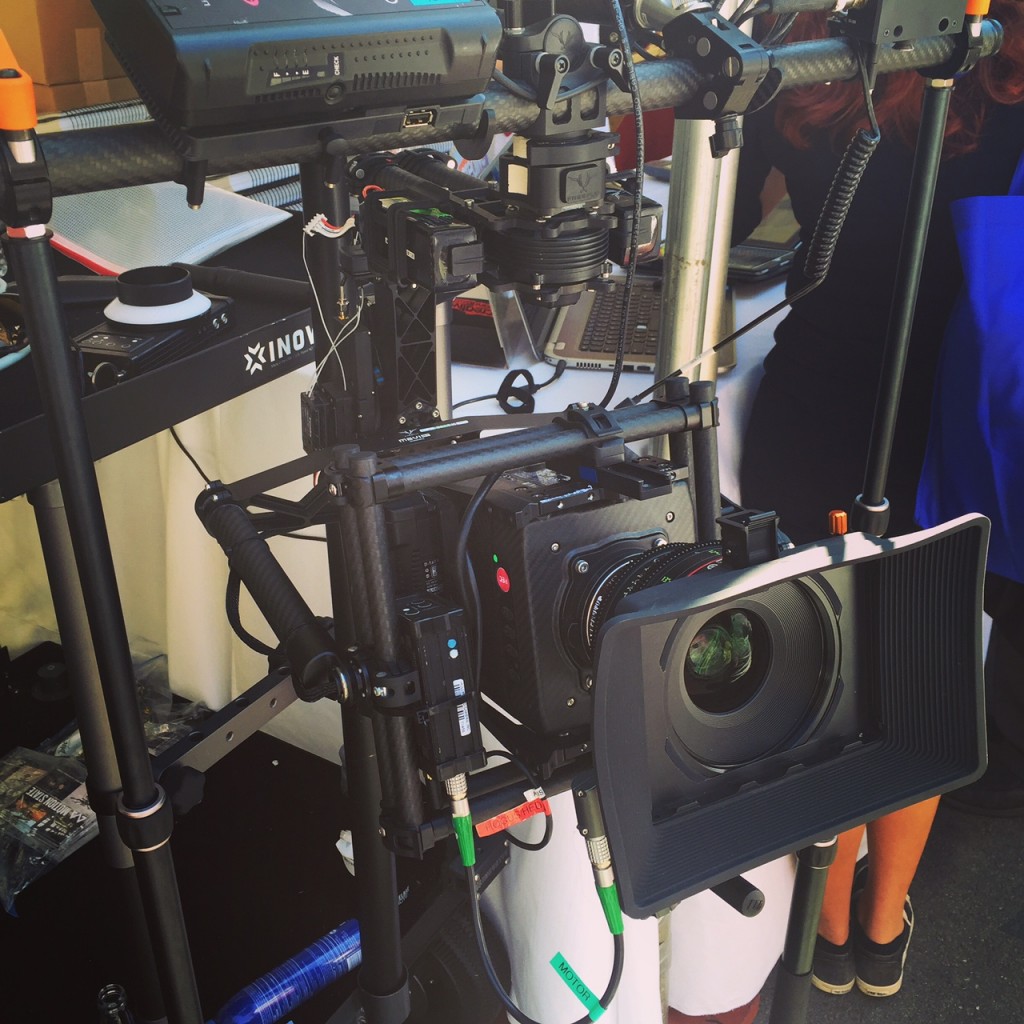 The Most Adavanced ARRI Alexa Mini package to date
Since 1996, Cine Gear Expo has been the premier event for technology, entertainment and media industry. Cine Gear was created by industry insiders and was held this past June 2-5th in the heart of Hollywood. The expo focuses on the needs of the community and draws the most dedicated specialists from all major departments including Digital Media, Film, Entertainment, Post Production, Virtual and Augmented Reality, Government and Military, Sports, Live Events, the Academic World and more.
Our booth at Cine Gear supplied the most advanced Arri Alexa Mini package to date. Check out the photo below along with the detailed itemized list. Please give us a call at 818-972-5000 for quotes regarding the Arri Alexa mini and our wide array of other digital cameras and anamorphic lenses. We will work with your budget!
Innovative Cart
Free Fly Movi M15
Free Fly Toad in the Hole Quick Release
Free Fly dovetail with frontal mustache
Tangerine light weight MatteBox
Axis1 remote follow focus by Hocus Products
Axis1 remote follow focus wheel remote
Axis1 wheel thumb focus controller "Smart Roller"
Reflex ultralight motor by Hocus Products
Walter Klassen Slingshot with vest & accessories
Walter Klassen BrushLess wheels for dual mode
Canon Cinema Prime 35mm EF mount
Arri Alexa Mini
EF mount adaptor
Arri StarliteHD (Transvideo) 5″ monitor / remote
Teradek Bolt Pro 2000 transmitter & receiver
Red Rock Micro Collins Clamp
V-lock battery mount for Movi horiz. cross bar
IDX V-lock cue d- 75 slim battery
Imminent licenses: anamorphic & Arri raw capturing
Custom Cables for Mōvi applications
Related Posts