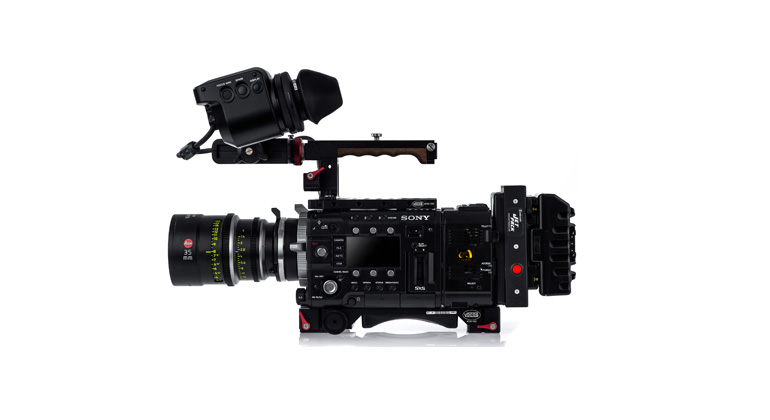 The Sony F55 CineAlta is one of our flagship cine cameras at Hollywood Camera. It has been accessorized in great detail to be highly flexible and friendly towards 1
st
 AC's and Camera Operators.
You can accessorize the F55 however you like that's best for you and the job in hand, but we have put together our version and we would like to share it with you.
For this camera package we used the O'Connor 2565 fluid head on Ronford-Baker sticks with a standard Mitchell plate. Being a studio setup we decided to use 19mm rods with an additional Arri Quick Release on the bottom.
As for follow focus for this package we recommend the O'Connor CFF-1 since it is accurate, solid and can be mounted on 19mm rods, or 15mm rods with an adaptor or if you decide to use a single channel wireless focus system, the Hedén HLC-DA is a great choice.
When the camera is in studio mode with 19mm rods we used the Arri Matte Box MB-28 that comes with a rich kit of adaptor rings, hard matte mask and barn doors. When the camera is used hand-held style with the lightweight mini 15mm rods we suggest our light weight clip-on Matte Box, Arri LMB15.
An important mechanical accessory for this F55 package is the MTF lens adaptor. This mount adaptor allows you to mount Canon EF lenses on a camera that normally features a PL mount. At Hollywood Camera/Bertone Visuals we have a full set of six Canon Cinema CN-E primes that besides being 4K certified lenses they also have 11 iris blades for nice circular bokh. However, the PL mount is always an option if DP's want to go for our Zeiss CP2, Cooke S4i or the phenomenal Leica Summilux-C.