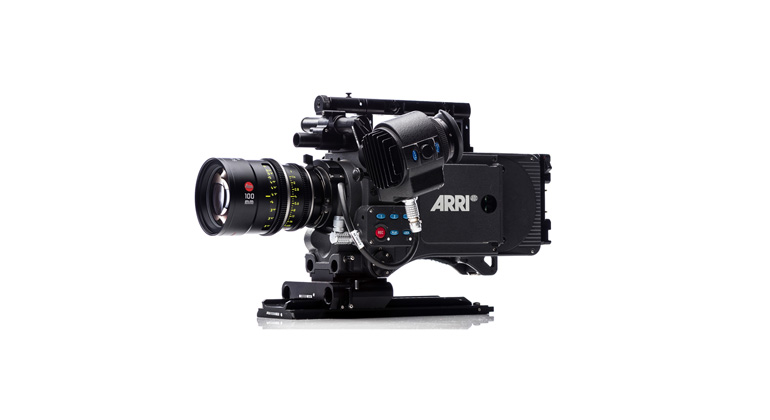 We take pride in offering exceptional service to our clients and building long term relationships. Our lens collection at Hollywood Camera ranges from some of the all time classics to the latest zoom, anamorphic and primes available on the market. All our camera packages are accessorized for the productions needs and budgets.
Arri Alexa Plus – The ALEXA Plus is known for its exceptional image performance with 14+ stops of dynamic range. The ARRI color science in the ALEXA Plus provides natural color replication and excellent color separation. Our Alexa cameras besides capturing Apple ProRes internally are also capable of acquiring 3K Arri Raw with our onboard Codex M and S recorders.
Sony F65 CineAlta 4K – F65 uses a unique 20 million photosite Super-35 sensor which has higher resolution than any previous digital motion picture camera. Although digital, it gives the feeling of a film based camera due to its mechanical rotary shutter.  Its 16-bit color depth together with 4K/6K/8K footage output make the F65 unmatched by any other digital camera on the market today.
Sony FS7 –  The Sony FS7 records in XAVC codec on internal XQD media cards in UHDTV 4K resolution (3840×2160), but it can also acquire 4K RAW footage when it is paired with the Sony AXS-R5 recorder and the HXR-IFR5 deck or the Convergent Design monitor/recorder Odyssey 7Q. The FS7 camera is capable of shooting slow motion at 60fps in 4K and 180fps at HD resolution.
RED Epic Dragon – The Red Epic Dragon has a Super 35 sized 30.7mm x 15.8mm sensor, slightly larger than the Epic-X's sensor. Frame rates in 6K go up to 100fps depending on compression mode, and in 2K mode 300fps is possible. The modular design allows for unique accessorizing and expansion of the camera system.
Cooke Anamorphic/i primes  –  All of the anamorphic characteristics demanded by filmmakers today with the Cooke Look® and oval bokeh. Images beautifully rendered for film and especially suited for use with digital cameras. The Anamorphic/i, T2.3 primes have superb optical and mechanical performance. All the primes have a X 2.0 de-squeezing factor and they render a 2.40:1 aspect ratio.
Leica prime lens kit – At T1.4 the Leica Summilux-C prime lenses are among the fastest modern lens sets available. The use of exotic aspherical elements in each lens creates a telecentric path of light from the rear element to the sensor. Telecentricity and aspheric correction not only reduce chromatic aberrations and color fringing, but also create a more even illumination across the entire field.
Angenieux PL Zoom – Optimo Anamorphic 56-152mm 2S Lens has an optical performance never seen before from any other anamorphic zoom, with a 2x squeeze, no ramping or breathing and a fast aperture of T:4. The unique optical design combines spherical and cylindrical elements in the same group giving this anamorphic lens exceptional sharpness and low distortion.
Fujinon 25-300mm Zoom – This 12x PL mount T3.5 cine lens will give you the versatility to cover a wide variety of shooting situations. The PL 25-300 with its generous focal range, makes it ideal for shooting documentaries, nature and wildlife, and car commercials, as well as the closer shots that can only be made with a wider angle lens.
We look forward to forming a long and successful partnership as we help you to turn your ideas into reality. Contact us to speak to one of our experienced and professional rental agents regarding your production rental needs.
Related Posts